I awoke yesterday morning to pouring rain pelting the house and a slew of notifications that had nothing to do with COVID, the Yankees, or politics, notifications that stabbed my soul and made me audibly gasp with sorrow.
"Actor Chadwick Boseman dies from colon cancer at age 43"
Rarely does a celebrity's passing shatter my core, although I freely admit I cried when Carrie Fisher, Chris Farley, Robin Williams, and Tom Petty died.
This one, though.
This one walloped my heart hard as the clouds outside my window wept all day long.
Not T'Challa.
T'Challa, the soft-spoken king who packs as much strength and fierceness as any of his fellow Avengers.
T'Challa, the wise and noble warrior with unmatched agility and one hell of a necklace.
T'Challa, one of many legendary and inspirational characters brought to life on the screen by the extraordinarily talented Chadwick Boseman.
Chadwick Boseman grew up in South Carolina and wrote his first play when he was a junior in high school. He graduated from Howard University in 2000 with a Bachelor of Fine Arts in Directing. As a college student, actress Phylicia Rashad not only was one of Boseman's professors but also a mentor. She secured funds for him and fellow students who had been accepted to the prestigious Oxford Mid-Summer Program of the British American Drama Academy in London.
After earning his degree, Boseman taught drama and wrote several more plays while securing small television roles. However, in 2013 he landed his breakout role as Jackie Robinson when he was cast as the trailblazing professional baseball player in the film 42.
The roles kept on coming, and over the course of the next seven years, he would portray several other characters, most notably Thurgood Marshall and James Brown.
So, that's Jackie Robinson, Thurgood Marshall, and James Brown.
Three strong African-American men who changed history portrayed by an African-American man who also changed history and redefined the word "hero."
Then there's The King.
King T'Challa, also known as Black Panther, a hero in every sense of the word whose inspiration transcends race, age, and gender.
I'll never forget the first time I saw King T'Challa/Black Panther on screen. While I admired his dignified demeanor, his comforting accent, his care for his people, and his badass maneuvers, what made the biggest impact on me was the aura of goodness surrounding T'Challa that I could actually feel as I watched the movie, an aura undoubtedly created by Boseman through the phenomenal application of his craft. And every time I've seen T'Challa/Black Panther on a screen, I've experienced that same feeling.
And all the while, Boseman kept his diagnosis quiet.
We've come to learn through his passing that, over the last four years, Boseman not only filmed ten films during and after surgeries and treatment, he visited children who were suffering from cancer while he quietly battled the disease himself.
Nobody knew.
Talk about noble.
Boseman spoke at the Howard University Commencement in 2018 at the height of his health battle. It's an amazing speech in its own right, but as someone who has long struggled to find purpose, the speech's closing speaks to my heart:
"…You would rather find purpose than a job or career. Purpose crosses disciplines. Purpose is an essential element of you. It is the reason you are on the planet at this particular time in history. Your very existence is wrapped up in the things you are here to fulfill. Whatever you choose for a career path, remember, the struggles along the way are only meant to shape you for your purpose. When I dared to challenge the system that would relegate us to victims and stereotypes with no clear historical backgrounds, no hopes or talents, when I questioned that method of portrayal, a different path opened up for me, the path to my destiny."
You can read and/or view the entire speech here.
In the thousands of tributes posted within the last 36 hours, Chadwick Boseman was over and over referred to as the personification of grace and dignity.
That's a perfect summation of this amazing human, who ironically passed away on Major League Baseball's annual Jackie Robinson Day.
Death makes us all examine the trajectory of our own lives a little closer. When we choose to adjust our journey and live a better life as a result, that's how we honor the legacy of those who made a difference in our lives and in our world.
I look at how Chadwick Boseman lived his life and all he accomplished despite the shitty hand that life dealt him. He never sought attention for himself but, instead, redirected the attention on others. He made people feel good about themselves and showed us what it meant to live in grace and goodness.
Looking forward to my own future, I have no excuse for not aspiring to accomplish my goals. I will keep Chadwick Boseman's inspirational example of dignity and perseverance close to my heart as I allow destiny to reveal the path to my purpose.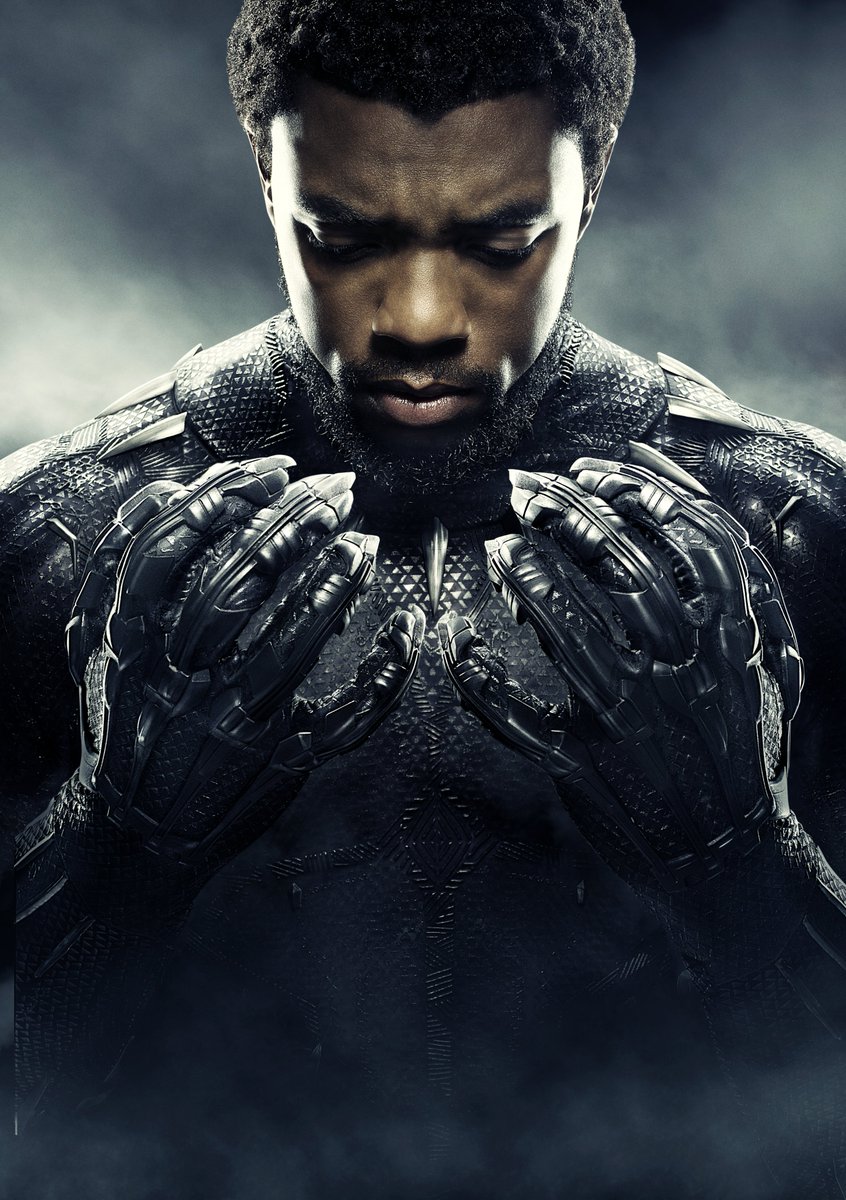 What better way to honor the legacy and the impact of a true King?
Thank you, Chapman Boseman.
Rest in power, King.
Wakanda forever.
Wakanda forever, indeed.
Thanks for joining me on my journey. I am glad you're here.
With gratitude,
Jill
"Long Live The King" was posted on jillocone.com and on soulseaker.com on August 30, 2020. Views and opinions expressed in this post are solely those of the writer, who was not endorsed or compensated in any manner by any entity; views do not represent any employer. Copyright 2020, Jill Ocone. All rights reserved. Contact jillocone@gmail.com with reposting, licensing, and publishing inquiries.